Turns out our nail lacquer of choice can be one of the reasons for your increasing waistline!
Nail Polish: Never in my wildest imaginations, I ever thought that wearing nail polish is making me fat! But recent studies have raised doubts about it claiming "wearing nail polish
is making you fat!"
I came to know about this absurd fact after I read a blog by Sarah Wilson (my idol- I just love her). I personally loved applying bright colored chic nail polish on my freshly manicured fingernails. Trust me! it would brighten up my dull day!
However, after knowing the fact, I  could not help but research more about this weird connection between nail polish and weight gain. I came across a number of research papers and articles about the possibility of these nail varnish actually making you fat!
You might also be interested in our article 5 Life Hacks To Stay Young Forever
So Does wearing nail polish make you fat? Here's The Untold Truth
A study published back in 2015 co-authored by researchers at Duke University and Environmental Working Groups (EWG) detected that a certain chemical compound contained in nail polish messed up the hormonal balance, leading to possible weight gain in women.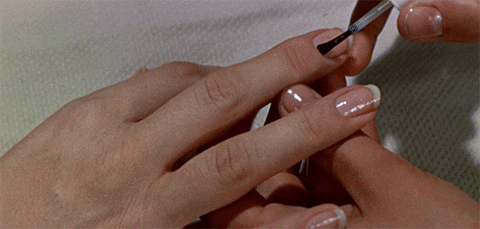 Source: GIPHY
In the experiment, they tested the urine sample of 26 women who recently painted their nails and their report found traces of TPHP( Triphenyl Phosphate) in every participant.
Is TPHP making you fat?
TPHP is a common ingredient used while manufacturing different kinds of nail polish. The compound makes nail polish more durable and flexible. TPHP is also used to make plastic and as a fire retardant
. There are tons of side effects of this chemical and one of them is disruption of endocrine balance.
Although the research is only animal-based, results show that the use of TPHP can affect your hormones and even affect reproductive health and lipid metabolism. Hormonal disbalance, thus,  can cause you to gain that extra weight. Also wearing nail polish frequently can increase the amount of TPHP in your body. Not only this, it reacts with our metabolism regulating protein and results in the production of fat cells.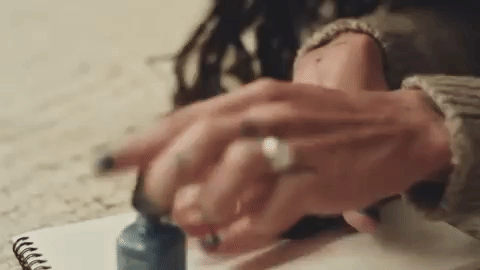 Source: GIPHY
Studies also suggest that transparent nail polishes usually contain more TPHP than colored ones. Before TPHP, most nail polishes used BBP (benzyl butyl phthalate) and the scientific experiments here also proved that long-term exposure to BBP caused the body to accumulate more fat.
Chances are, many other cosmetic products may have this ingredient which can have severe effects on one's reproductive as well as endocrine system.
Also read: Obesity: Causes & Treatment
How Does TPHP Get Into Your Body?
The obvious entry of TPHP into our body is through nails. But, most of us inhale the nail polish as soon as you open the bottle. Afterward, we start to apply the nail polish without using gloves and use our fingers to clean the spills ( I used to do it all the time!) Research showed that the toxins entered into the body via the network of capillaries in the cuticle surrounding the nail.
Here's a list of brands that contain TPHP and other toxins in their nail polish:
But how does it make you fat?
As I said earlier, the toxic chemical compound, TPHP present in the nail polish enters your system via nail and disrupts the hormonal balance. Any imbalance of the hormones can cause your body to accumulate fat, resulting in weight again. Nevertheless, extensive research and studies need to be carried out about this fact but I personally suggest all of our ladies stay away from chemical infused nail polish.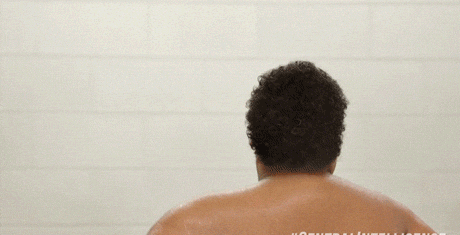 Source: GIPHY
Non-Toxic Nail Polish
Ladies, if you just can't stand not wearing any polish on your fingernails, you can always opt for low-toxin nail polish. Non-toxic nail polish is easily available in the market. These nail polish are free of major toxins and eco-friendly as well. Some of the non-toxic brands of nail polish include:
So ladies, after reading this, do you want to take a risk of getting fat wearing your favorite nail polish?
Related Articles