Monosodium Glutamate, the well-known MSG Spice food enhancer, and seasoning never stay out of the controversy regarding how safe it is to consume. Here's what the new research has to say.
MSG Spice: Owing to the fact that Monosodium Glutamate can cause certain side effects such as headaches and nausea, food experts and health activists are raising concerns. Widely used as a food enhancer, the tasty MSG Spice that's a must in Chinese cuisine, MSG has suffered a bad reputation for decades. Everyone knows that we should stay far away from this compound but no one seems to know exactly why.
I too did not have much idea about MSG and its side effects. But when I came to know that it can cause severe health hazards like CANCER, I could not help myself but stay away from it first and foremost and research more of course!
The toxic, cancerous, nauseatic, headache-inducing, energy draining reputation of MSG have made us think. However, I found out several interesting facts about this not-so-devilish salt. What I am about to share you relating to MSG will definitely shock you but before jumping in, let me give you some briefs about MSG Spice.
You might also want to read: 5 Homemade Ayurvedic Tonic For Your Stomach
What is MSG- Monosodium Glutamate?
Monosodium Glutamate aka MSG Spice is a type of a salt that is responsible to enhance the flavor of food, commonly added in Chinese cuisine. Most of you might not know this but MSG is an FDA certified food additive with the E-number E621. It is derived from the amino acid glutamate (the most abundant amino acids) and later manufactured in the form of a white crystalline powder.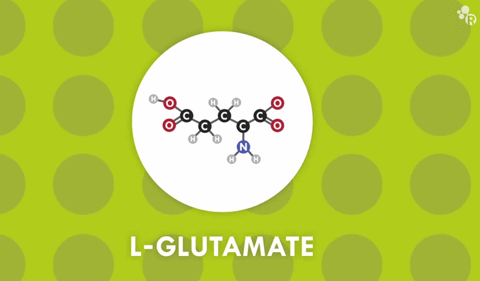 MSG Spice is made by fermenting starches and is very popular in Asian cooking. It enhances the savory, umami flavor (Umami is the next basic taste that exists aside sour, salty, bitter and sweet) of foods.
Is MSG Spice Bad For Your Health?
The answer is NO. MSG is not bad for your health. The fact that the FDA has classified MSG as a food ingredient that's "generally recognized as safe" says it all. The major component of MSG is the glutamic acid which is a non-essential amino acid and it functions as a neurotransmitter in your brain.
Overconsumption of MSG Spice can lead to excessive glutamate in the brain which in turn results in excessive stimulation of nerve cells. In one study, conducted on lab rats showed that injecting large doses of MSG caused harmful neurological effects in them. Nevertheless, no human studies have supported this theory and dietary glutamate have little to no effect on your brain. So, I guess it's safe to consume in moderate level.
Also Read: 5 Dangerous Side Effects Of Energy Drinks
What is MSG  seasoning Allergy?
Though FDA has classified MSG as a safe food additive, it has received many anecdotal reports of side effects and allergic reactions in people who consumed foods containing MSG. The reaction is termed as MSG allergy or MSG symptom complex. The symptoms of MSG seasoning allergy includes:
A headache
Numbness, tingling or burning in the face and neck areas
Weakness
Despite these claims, researchers have found no definitive evidence of a link between MSG Spice and these symptoms. Some people are, however,  sensitive to MSG and they show symptoms that are mild and do not require treatment. Not only this, some studies have also linked MSG to weight gain but the results are weak and inconsistent.
Bottom Line is that if you react adversely to MSG, you shouldn't eat it. That said, if you don't experience side effects, there's no compelling reason to avoid it!
Related Articles: